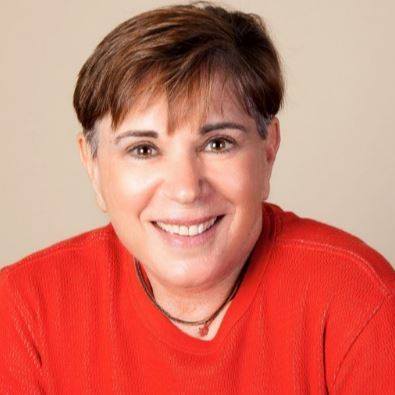 Shelley Roth's Free Webinar will focus on "Shedding Light on What It Means to Be a Transgender Person"
(Houston, Texas) – Shelley Roth, a published author and well known social media trainer, consultant and speaker with first-hand, real-world experience, takes on the subject of "Shedding Light on What it Means to Be A Transgender Person" in the upcoming Transgender Education Webinar.
Roth's webinar is slated to be held on September 14th from 11 a.m. to 12 p.m. Central Time with donations being accepted for www.glbthomeless.org.
The webinar provides a unique understanding and appreciation of what it means to be a transgender person, and for businesses, why the use of pronouns affects your bottom line.
Based on first-hand, real-world experience, combined with decades of practical business expertise, Roth tells their story and brings clarity to an often-confusing topic. By the end of this session, attendees will:
Increase understanding of what it means to be a transgender person
Have an awareness and sensitivity on how and why to address all customers and patrons in an inclusive manner, including those across and beyond the gender spectrum
Discover why businesses and organizations cannot afford to misgender customers, prospects and clientele
Gain understanding of the difference in gender, biological sex and sexual orientation
About Shelley Roth
Shelley Roth is an entrepreneur, social media trainer, speaker, consultant and author who loves helping people, organizations and teams improve marketing effectiveness, sales results and growth through conscious business principles. Shelley inspires and empowers students, partners, affiliates and clients from solopreneurs to small business to Fortune 500 firms.
Roth is the author of several books, available on Amazon including Give to Grow: 9 Principles for Conscious Business, Social Media and Life and Don't Call Me Ma'am: A Transgender Story of Living In A World Without Labels.
To learn more about Shelley or register for this Free Webinar, please go to www.shelleyroth.com or http://bit.ly/transwebinar2 They are also reachable at sroth@shelleyroth.com or by calling 713 937.1006 for more information regarding questions or support.
Contact Detail:
Company Name: Perceptive Public Relations
Contact Person: Sandy Lawrence
Email: sandylawrence@perceptivemarketing.com
Phone No: 2819898892
Address: 13202 Dogwood Blossom Trail
City: Houston
State: Texas
Country: United States
Website Url: www.perceptivepublicrelations.com


Source: www.PRExhibition.com