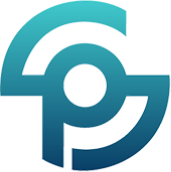 05/23/2023- Middlesex, NJ: For those that are in the field of forensic investigations, you may want to consider getting a pair of forensic glasses. When combined with a UV lamp, these will truly help you see what the naked eye cannot easily see. There are a variety of lens options available because substances will react differently with different coloured lenses or different wavelengths. While not exactly built to determine the exact substance, they will at least help you spot items that could benefit from further investigation.
You can also determine the state of that substance, whether it's still fresh, or whether it's dried out, or still wet, without the need immediately to touch the substance or take a sample of it. This can help those that handle these types of crime scenes to work more efficiently, rule out some substances, and help with proceeding with these cases much faster.
In addition, the lenses below will help block out both green and blue light, which means much easier to see what you're looking for, such as fibers or blood.
Yellow Filter forensic glasses

These polycarbonate lenses help with visible light transmission (VLT) of 84% and will also transmit 2% at 480nm wavelength. So you'll easily be able to view those fluorescence traces with these as your lens of choice. Get your Yellow Filter Forensic Glasses model 703 with a snug wraparound design. That means they'll stay on easily as you move around, but at the same time, they are constructed to be very lightweight and strong.
Overall, this model achieves ANSI Z87 safety ratings against high impact and high velocity, so you'll also be protected in case of that. Comfort isn't an issue with nose pads that are rubberized.
Orange filter forensic glasses

For those that are looking for more clarity and less light transmission, then consider these orange filters. They come with a VLT of 46% and transmit 2%, this time at 549nm. You'll be able to see clearly what you're looking for with these lenses. The Orange filter forensic glasses model 33 is an excellent option for orange filter forensic glasses. They come with integrated side shields and meet ANSI Z87 industry safety standards.
They are also very comfortable with their lightweight plastic construction and come with adjustable temples so you can have the most comfortable and secure fit possible.
Red filter forensic glasses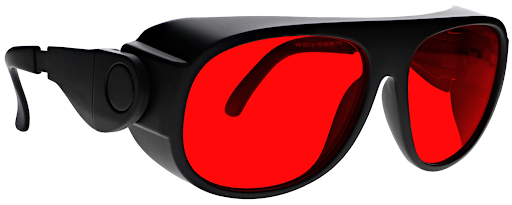 These also come with an extremely durable polycarbonate construction and are the darkest option of the three. The VLT for these comes in at 23% and transmits 2% at 583nm. You can get the Red Filter Forensic Glasses model 66. These are considered oversized frames, perfect for those with a large to extra large head.
Even though they are so big, they are unsurprisingly light and durable at the same time. As with the other models, these frames also meet ANSI Z87 ratings to ensure proper protection of your eyes. The peripherals are also protected with permanent side shields. The temples, however, are adjustable to get that exact fit.
Where to get the best Forensic Glasses
If you're looking for high-quality forensic glasses, Phillips Safety is the best option. Their collection of forensic glasses offers a wide range of options to choose from. Additionally, their knowledgeable experts are available to assist you through chat, email, or phone. By choosing Phillips Safety for your forensic glasses, you can feel confident in the quality of your equipment and the support of their team.
About Us:
Phillips Safety Products Inc. is the world leader in occupational safety products. Phillips Safety specializes in safety glasses for laser, radiation, welding, and glass working among others. The Company's products include laser safety glasses, radiation safety glasses, glassworking eyewear, and welding safety glasses. Phillips manufactures other safety products, including sheeting, barriers, signs, glass, and lenses. The Phillips family has been in the occupational safety industry for over 100 years and continues to play an active role in the community. Don't hesitate to be a part of the Phillips Safety family. If you need help or more information about our products, e-mail us at info@phillips-safety.com, or call us at 1-866-575-1307.
Like us: https://www.facebook.com/PhillipsSafety/
Follow us: https://www.instagram.com/phillips_safety
Subscribe us: https://www.youtube.com/@PhillipsSafety
Contact Detail:
Company Name: Phillips Safety Products, Inc
Contact Person: Media Relations
Email: Send Email
Phone No: 1-866-575-1307
Address: 271 Lincoln Blvd
City: Middlesex
State: NJ 08846
Country: United States
Website Url: https://phillips-safety.com

Source: www.PRExhibition.com