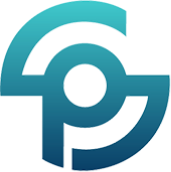 05/23/2023- Middlesex, NJ: Organization is key in any professional environment. Having things where they need to be and properly put away when not in use helps preserve expensive equipment and lets the staff know exactly where to go when needed. This is certainly true in regards to medical equipment.
You want to always have medical equipment in the best condition possible because they need to be properly taken care of to protect the medical staff and the patient. This is especially true in situations related to protection against radiation, such as X-Rays and another type of machinery that are out there. You need to be able to have multiple locations where you can easily hang your lead aprons properly so that they function when required.
You cannot simply lie the aprons in a corner or on a table in an untidy stack, waiting for the next patient to come in and use them. Instead, you want to consider getting lead apron racks so that you can put the lead aprons out of sight and out of mind.
Of course, it's also not possible to use any type of wall-mounted apron rack, but those that are designed to handle the weight that comes from multiple lead aprons hanging on at once. After all, even one lead apron can be quite heavy, so having various lead aprons on a rack needs to ensure those lead apron racks can handle the constant sagging weight.
An excellent option – Our Wall Mounted Steel Rack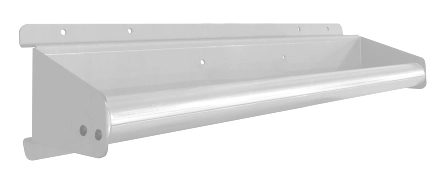 For those that are looking for one of the most durable options, they should consider getting our wall-mounted apron rack. They are designed specifically to go on a secure wall anywhere in your facility which will help to save floor space that's already in demand. They can also withstand constant usage of taking lead aprons on and off and won't break anytime soon.
The dimension of this wall-mounted steel rack is 28.5 inches long, and it has a 1.75-inch diameter bar that helps protect the aprons against creasing. It can comfortably hold one apron, and it is possible to have one or two more on the rack.
In addition, with this model you have the option to have it come with no gloves, one pair of gloves, or two pairs of gloves. The glove holders themselves are 18 inches in size, helping to accommodate most if not all, sized gloves. These lead apron racks have the glove holders located in the most convenient spot to allow for quick retrieval and storage when it's needed most.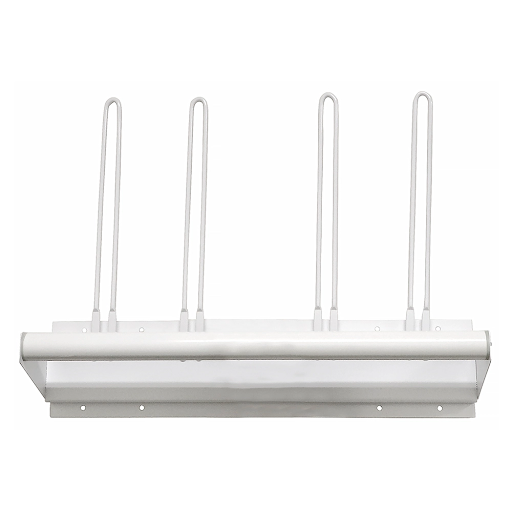 The overall style these lead apron racks come in is similar to a towel-bar style, hence the diameter bar. It's always meant to bring a certain level of order and cleanliness to any room that has this installed in there. Installation for these wall-mounted lead apron racks is pretty straightforward, and there's no reason your facility shouldn't have one or more of these to protect your lead aprons from getting damaged.
About Us:
Phillips Safety Products Inc. is the world leader in occupational safety products. Phillips Safety specializes in safety glasses for laser, radiation, welding, and glass working among others. The Company's products include laser safety glasses, radiation safety glasses, glassworking eyewear, and welding safety glasses. Phillips manufactures other safety products, including sheeting, barriers, signs, glass, and lenses. The Phillips family has been in the occupational safety industry for over 100 years and continues to play an active role in the community. Don't hesitate to be a part of the Phillips Safety family. If you need help or more information about our products, e-mail us at info@phillips-safety.com, or call us at 1-866-575-1307.
Like us: https://www.facebook.com/PhillipsSafety/
Follow us: https://www.instagram.com/phillips_safety
Subscribe us: https://www.youtube.com/@PhillipsSafety
Contact Detail:
Company Name: Phillips Safety Products, Inc
Contact Person: Media Relations
Email: Send Email
Phone No: 1-866-575-1307
Address: 271 Lincoln Blvd
City: Middlesex
State: NJ 08846
Country: United States
Website Url: https://phillips-safety.com


Source: www.PRExhibition.com