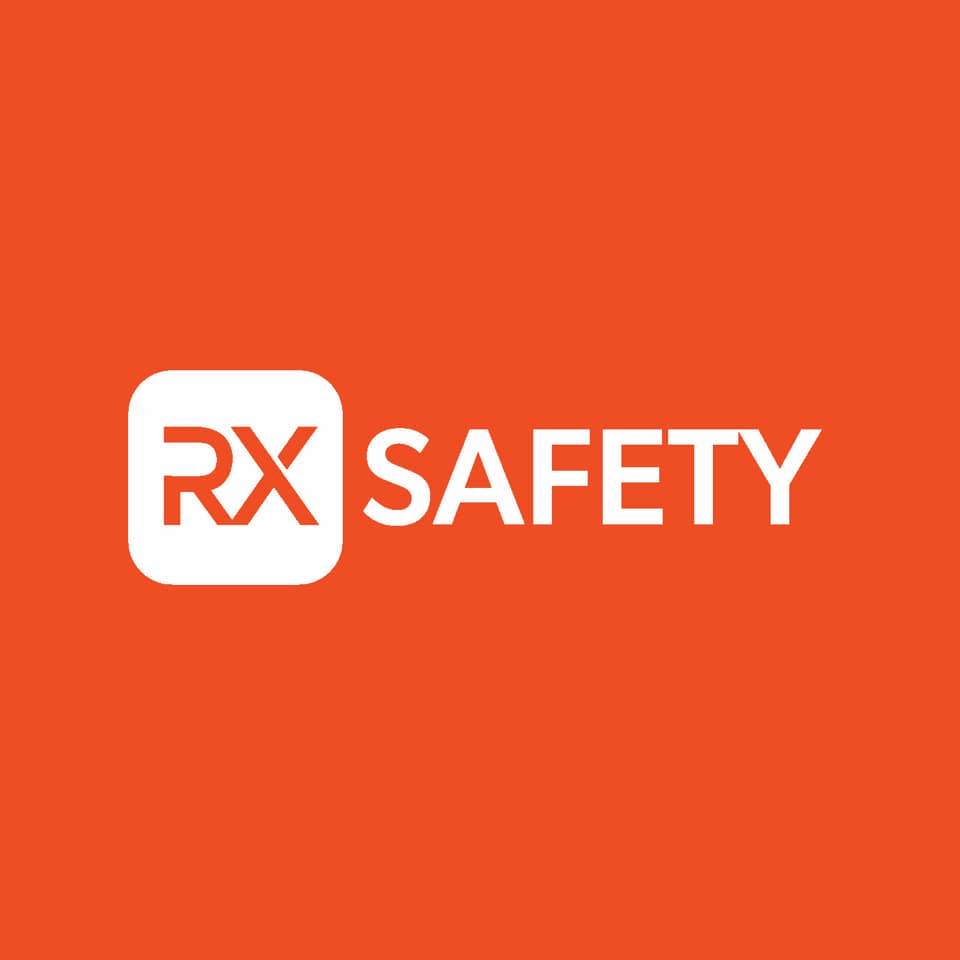 15/05/2023- Middlesex, NJ: Fitover sunglasses are an excellent option to consider whenever you're going to experience a sunny and bright day. They are useful in a variety of situations, from outdoor sports, to simply being out on the open water and going fishing. They're a great option when you're going for a drive and want to protect your eyes with fit-over glasses sunglasses-styled.
The best part is you're not required to get them in a prescription or worry about your existing prescription glasses because most of the fitover sunglasses that are carried at RX-Safety, such as the Jonathan Paul fitover sunglasses, will comfortably fit on top of most prescription glasses out there.
Do make sure that before you pick out any pair of fitover sunglasses, they come in the style that you want, as well as you know just how big your prescription glasses can be before purchasing them.
Getting fitover sunglasses without knowing the measurements will lead to an ill-adjusted setup that is not only uncomfortable but may not fit properly on your face, meaning it's unable to provide you with the protection you're looking for. You also want to look to see if there's any lens coating to help extend the life of these fitover sunglasses.
Jonathan Paul Element Fitover Sunglasses

The first option we're going to look at are the Jonathan Paul Element Fitover Sunglasses. They are able to accommodate prescription glasses that are 137mm x 42mm or smaller. They're one of the best fitover polarized sunglasses for fishing and come with eight distinct designs and combinations of frames and polycarbonate polarized lenses. That means you'll get 100% protection against UVA and UVB rays, as well as provide protection against glare. The lenses are also coated with scratch resistance and also protect against smudges.
Jonathan Paul Lotus Fitover Sunglasses

For those that are looking for another great contender as one of the best, consider the Jonathan Paul Lotus Fitover Sunglasses. They come with Polarvue® lenses which are extra durable polycarbonate lenses that are polarized as well. That means, again, 100% protection against UVA and UVB rays.
They are also extremely comfortable and come in five fashionable designs. In addition, and similar to the Element, the Lotus comes with those same protective polycarbonate lenses on the side, helping to provide clarity and vision on the peripherals as well.
Cocoons LightGuard G400S Medium Fitover Safety Glasses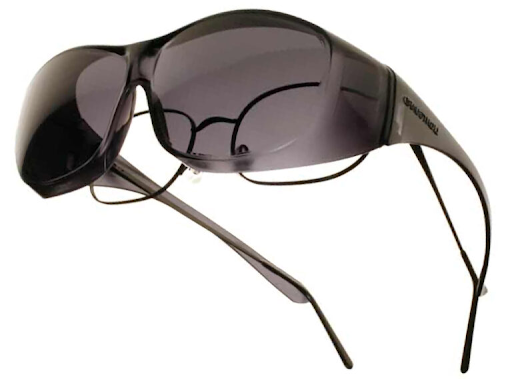 The Cocoons LightGuard G400S Medium Fitover Safety Glasses provide a plethora of safety and protective elements. First, they come with 360 degrees of protection against 100% of UV rays.
They're also extremely durable yet light at the same time, with their overall polycarbonate construction. That helps to also have it achieve both high impact and high-velocity protective rating ANSI Z87.1. The clarity is maintained with the anti-fog coating that keeps your vision clear, as well as the VLT or visible light transmission being at 11% but maintaining color definition. Finally, they can fit over frames with a maximum size of 136mm x 44mm.
Where to get the best Fitover glasses
The best fitover glasses are available at RX Safety. Make sure to check our collection of Fitover Sunglasses to find exactly what you want. If you have any questions, talk to our experts through our chat, e-mail us at service@rx-safety.com, or give us a call at +1 888 245 6638.
About Us:
Rx Safety is an American manufacturer of affordable prescription safety glasses and performance eyewear. A family-owned and operated business, with a state-of-the-art digital ophthalmic lab and the online store providing affordable, top-of-the-line prescription safety glasses, sunglasses, and performance eyewear on the market. All the safety glasses always meet or exceed the ANSI Z87+ standards for high impact, to be safe and secure while working in any kind of hazardous environment. Besides standard safety glasses, we offer a broad selection of prescription shooting and tactical glasses, prescription youth sports glasses, fishing, and motorcycle glasses designed and tested to meet our high standards. As an authorized distributor of Wiley X, Bobster, ESS, and BodySpecs, Rx-Safety.com offers a full line of prescription safety glasses straight from the manufacturer at wholesale prices.
Like us: https://www.facebook.com/RxSafety/
Follow us: https://www.instagram.com/rx_safety/
Subscribe us: https://www.youtube.com/user/RXSafetyVideos/
Retweet us: https://twitter.com/RXSafetyEyewear/
Contact Detail:
Company Name: RX Safety Glasses
Contact Person: Ryan Phillips
Email: Send Email
Address: 123 Lincoln Blvd, Middlesex
State: NJ 08846
Country: United States
Website Url: https://rx-safety.com/


Source: www.PRExhibition.com