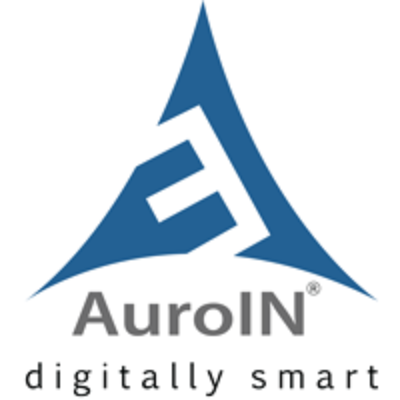 Dec 08, 2022 – New York City, NY – The Google helpful content algorithm update, which started in August 2022, rolls out again on December 5, 2022, and Google confirms it is starting to roll out across search results, and in a week or so, the roll out will be over. The December 2022 update is an improvement on the helpful content system Google introduced in August.

Google is constantly working to improve its ranking system through algorithm updates in an effort to provide the most accurate information to the user. The process of discouraging websites that attempt to trick search engines and encouraging websites that follow the guidelines that are set forth by search engines is an ongoing one.
The helpful content system developed by Google is intended to give preference in search results to web pages that were written for humans rather than search engines. Its goal is to give more attention to content that adds value to the web in a way that other publishers' content doesn't.
This update to the helpful content system could add new signals or make changes to ones that have already been there. It could also make the system available in all languages. Google does not provide specific details about how ranking systems are updated.
Every new iteration of the algorithm brings with it the possibility of making up for the deficiencies of the previous one. Websites that were affected by Google's helpful content system in August and have since been updated may see an increase in search engine rankings with the December algorithm change.
On the other hand, algorithm updates can also have negative effects. Even if the August release had no noticeable effect on you, the December update may alter that.
The following are some key takeaways from this update that webmasters and content curators should keep in mind:
Adopt a people-first content strategy.
The purpose of the update is to better reward content where visitors feel it is useful while penalizing content that fails to meet the expectations of a visitor.
How can you make sure that the content you create will be successful with the new update? You should focus on creating content for people rather than search engines. If you can answer yes to the following questions, it's likely that your human-centric strategy is going in the right direction:
Do you have an audience for your business or website that would find the content useful if they came directly to you?
Does your content show that you really know what you're talking about and that you have a lot of knowledge?
Does your website serve a primary purpose or concentrate on a particular topic?
If someone reads your content, will they feel that they have gained sufficient knowledge about a subject to assist them in achieving their goal?
Will someone who reads your content walk away with the impression that they've had a fulfilling experience?
Are you following Google's advice for core updates and product reviews?
Don't make content just for search engines.
Google says that putting people first doesn't mean you can't use SEO best practices, like those in Google's own SEO guide. SEO is beneficial when applied to content that prioritizes the user. However, content created primarily for search engines is often unsatisfying to users.
How can you avoid a search engine-first strategy? If you answer "yes" to any of the following questions, it's a red flag that you need to rethink how you're making content for your whole website:
Is the content made for search engines, not humans?
Are you creating a lot of content covering a variety of subjects in the hope that some of it will perform well in search results?
Do you use a lot of automated processes to generate content across a wide range of subjects?
Do you merely restate the arguments of others without offering anything new?
Do you write about topics just because they're popular now, rather than because you're interested in covering them for your regular readers?
Do people who read what you've written feel like they need to look further for more complete answers?
Did you hear or read that Google has a preferred word count, and so you're aiming for that number when you write? (No, we don't.
Did you pick a specialized field not because you had any prior experience in it, but because you anticipated a high volume of Google searches in that area?
Are you advertising a solution to a problem that doesn't exist?
Everything will become crystal clear in the next week or so, and if you discover that your website is dropping in the rankings, you'll need to implement a human-first strategy immediately. If you need assistance with SEO content creation and promotion, you can always count on AuroIN. They create content that is informative and gives your users a satisfying experience by adhering to the latest guidelines and drawing on their extensive knowledge of various business niches. Feel free to call +1 315-533-1323 or send an email to sales@auroin.com.
About AuroIN: AuroIN is a full-service digital marketing agency in NYC that has been in business since 2000 and offers comprehensive support for its clients' digital marketing programs. The experts at AuroIN understand both the importance of business principles and the nuances of cutting-edge digital technologies. AuroIN offers every digital marketing service imaginable, from research and planning to brand development, content marketing, social media marketing, and local SEO.
Like Us: https://business.facebook.com/AuroIN
Subscribe Video: https://www.youtube.com/user/auroin
Retweet us: https://twitter.com/auroin
Contact Detail:
Company Name: AuroIN LLC
Contact Person: Media Relations
Email: Send Email
Address: 285 Fulton Street, Suite 8500
City: New York
State: NY – 10007
Country: United States
Website Url: https://auroin.com/contact/