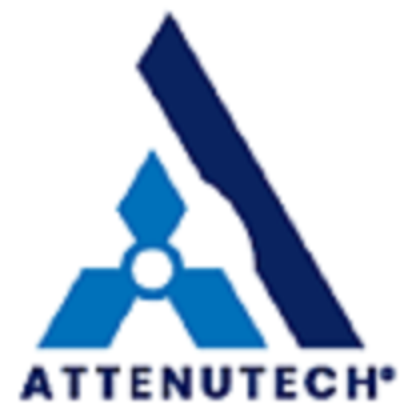 11/08/2022 – Lutz, Florida: Attenutech® works tirelessly in being a company that provides some of the best-in-class protective medical gear to where it's needed. So whether you're looking for various radiation shields or protective lead aprons, Attenutech always is at the forefront with always fresh items and in-stock items. It also works to create its products in either the United States or Europe to guarantee the highest quality products manufactured and work to reach safety ratings where needed.
One of these products is transfer boards which are a critical component in moving patients from one point to another, usually at similar heights. This means moving someone from a stretcher to a bed, for example. They're available in various sizes and material compositions.
Bariatric Patient Transfer Board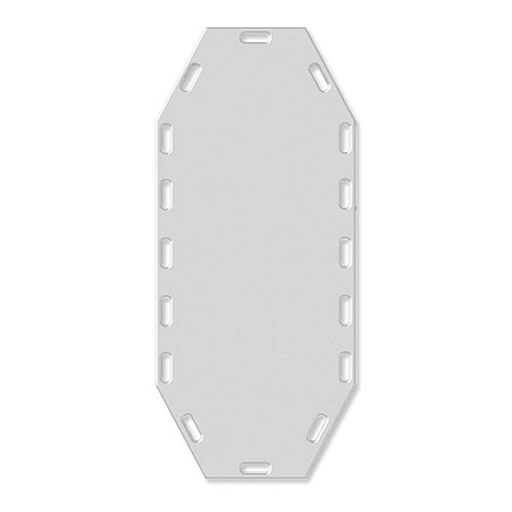 This is a standard patient transfer board that's in all white with large dimensions at 72″ L x 32″ W. It's of a semi-rigid construction that's also made of radiolucent materials. This makes it an excellent option when transferring patients from a stretcher to an imaging table and vice versa. You won't need to take the patient off of the transfer board, as you can still take images.
It's extremely flexible and safe to use as it comes with 16 handles, allowing for an easy transfer for those handling the board. In addition, it can adjust easily to a stretcher making it an excellent option to move to and from beds and operating tables.
Static Treated Transfer Board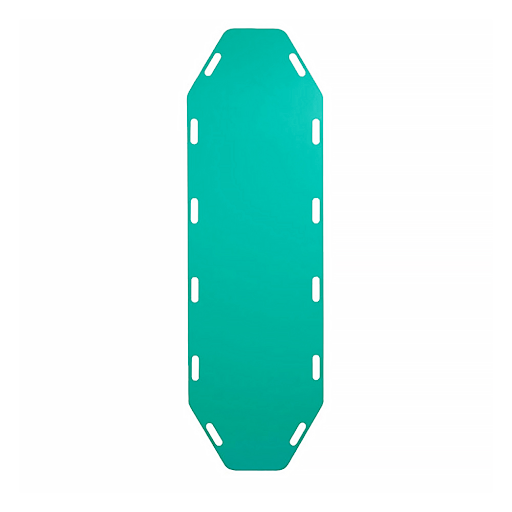 One of our two anti-static options, this Static Treated Aqua Transfer board comes with 12 handles that easily allow for adjustments and easy positioning, and its dimensions are 22″ W x 72″ H. It's also made of a semi-rigid polyethylene board that helps to adjust easier to the patient that's on it. In addition, the specialized static treatment helps to ensure that patients don't accidentally stick to the surface of the board and keeps it slick while reducing the buildup of static.
It's also radiolucent, allowing the patient to remain on the board during any MRIs or x-rays.
Anti-Static Transfer Board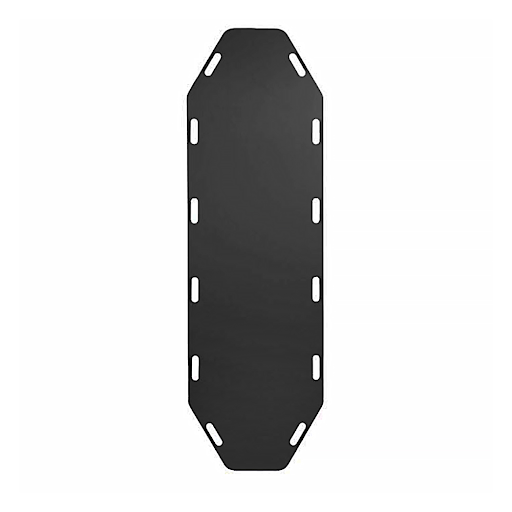 The other anti-static transfer board comes in Charcoal Grey with 18″ W x 72″ H dimensions. It has similar properties to its Aqua variant and helps to eliminate that frustrating static electricity buildup.
In addition, it has that slick surface from the polyethylene to ensure the patients don't stick to the board and easily transfer between tables, beds, and other equipment. Finally, another radiolucent option enables faster and more comfortable x-rays with its semi-rigid construction.
This also comes with 12 handles and rounded edges to help with simple maneuvering.
Feel free to let us know if you want more lowdown about any of these transfer boards, and check with us what their maximum capacity is, so you never have to worry if they are able to support these materials or not.
We want to make sure that those that need to use transfer boards on a consistent basis have the easiest and most effective ones to use every single time, and that's why we make sure to offer a bunch of variations based on what your current needs tend to be.
About Us:AttenuTech® provides radiation protection products for physicians, techs, nurses, and staff who utilize Fluoroscopy for imaging procedures. At AttenuTech®, we are dedicated to implementing the best radiation protection in high-risk surgical environments. With a manufacturing presence in the United States and Europe, we guarantee the highest quality of products and services in the radiation protection industry. We provide affordable and applicable solutions through state-of-the-art technologies and modern equipment. All AttenuTech® products are CE Certified, and manufactured with strict adherence to applicable laws, standards, and regulations, assuring the highest levels of protection, confidence, and quality.Contact Information:
Like us: https://www.facebook.com/attenutech/
Follow us: https://www.instagram.com/attenutech_radiationprotection
Retweet us: https://twitter.com/attenutech
Contact Detail:
Company Name: AttenuTech®
Contact Person: Ryan Phillips
Email: Send Email
Phone No: +1 813-909-8330, 1-800-757-2703
Address: 24008 State Road 54 Lutz
State: FL 33559
Country: United States
Website Url: https://www.attenutech.com/


Source: www.PRExhibition.com