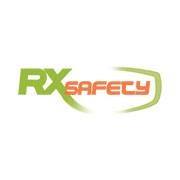 01/06/2022 – Middlesex, NJ: RX Safety is a family-owned business with humble roots in eyewear safety. Now, they are the leading prescription safety eyewear online store, consistently bringing individuals advanced solutions for their eyewear needs.
RX Safety is a distributor of many brands, including Wiley X, who offers a wide range of lenses with prescription, colors, and coatings for those with the toughest jobs. Combining research and technology, Wiley X services the military, law enforcement, EMS professionals, as well as providing products for off-duty or ordinary individuals who may simply want the best protective gear.
Why Wiley X? Wiley X you get uncompromising protection and cutting-edge design, all with efforts to protect those who seek it out the most. So whether law enforcement or someone looking for the ultimate safety and protective gear, you can count on Wiley X to deliver time and time again.
Let's take a look at several of their latest innovative sunglasses for 2022.
Wiley X Grid

At a glance, these sophisticated safety sunglasses can seem more stylistic than anything. In fact, they prioritize performance, which is great for one's overall health, as they reduce eye strain, headaches, and fatigue.
They feature the following:
Triloid nylon frame for extra protection, combined with rubberized temple bars and nose pads for a tighter, closer fit
The 8 base Shatterproof Selenite™ lenses for perfect comfort
A removable Facial Cavity™ for greater protection, protecting against irritants
Several colors for high-design and style compatibility
Wiley X Grid glasses are super accommodating as well, as they are prescription available. They are also ANSI safety approved, upheld by extremely rigorous industry standards.
Wiley X Swift

These sleek frames will have you looking and feeling confident with each wear–while protecting you at the greatest measure.
They feature:
Durable, triloid nylon frame built for speed
Polycarbonate lenses that combat harmful UV light and provide the greatest opposition from blunt force impacts and high velocity projectiles.
Available in several select styles, they are extremely stylish and prescription accommodating as well. They also meet ASTM F803 safety standards, providing a great level of safety when wearing.
Wiley X Chase

The Wiley X Chase Prescription Glasses merge comfort and safety. So not only will you look sharp, but you will feel confident in these stylish glasses as well. And like the Wiley X Grid, these glasses have great health benefits including a reduction of eye strain, headaches, and fatigue.
They feature:
Triloid nylon material
The 4 base Shatterproof Selenite™ Polycarbonate lenses. This, combined with the clarity of removable side shields, will ensure more comfort and protection, combatting irritants.
The Wiley X Chase Safety Glasses are prescription available and also meets ANSI Z87.1 safety standards as well, providing accomobility and great safety accountability.
Reach out to us
We're here to help you. In fact, our customer service representatives are highly trained and can assist you with any remaining questions you may have about these styles. Simply inquire online or by phone. Our in-house ophthalmologist can also answer questions you may have about your unique safety eyewear needs.
Inquire online or simply give us a call–we're happy to assist you.
About Us:
Rx Safety is an American manufacturer of affordable prescription safety glasses and performance eyewear. A family-owned and operated business, with a state-of-the-art digital ophthalmic lab and the online store providing affordable, top-of-the-line prescription safety glasses, sunglasses and performance eyewear on the market. All the safety glasses always meet or exceed the ANSI Z87+ standards for high impact, to be safe and secure while working in any kind of hazardous environment. Besides standard safety glasses, we offer a broad selection of prescription shooting and tactical glasses, prescription youth sports glasses, fishing and motorcycle glasses designed and tested to meet our high standards. As an authorized distributor of Wiley X, Bobster, ESS, and BodySpecs, Rx-Safety.com offers a full line of prescription safety glasses straight from the manufacturer at wholesale prices. Feel free to call at 732-356-1493 or email at service@rx-safety.com.
Like us: https://www.facebook.com/RxSafety/
Follow us: https://www.instagram.com/rx_safety/
Subscribe us: https://www.youtube.com/user/RXSafetyVideos/
Retweet us: https://twitter.com/RXSafetyEyewear/
Contact Detail:
Company Name: RX Safety Glasses
Contact Person: Ryan Phillips
Email: Send Email
Address: 123 Lincoln Blvd, Middlesex
State: NJ 08846
Country: United States
Website Url: https://rx-safety.com/


Source: www.PRExhibition.com