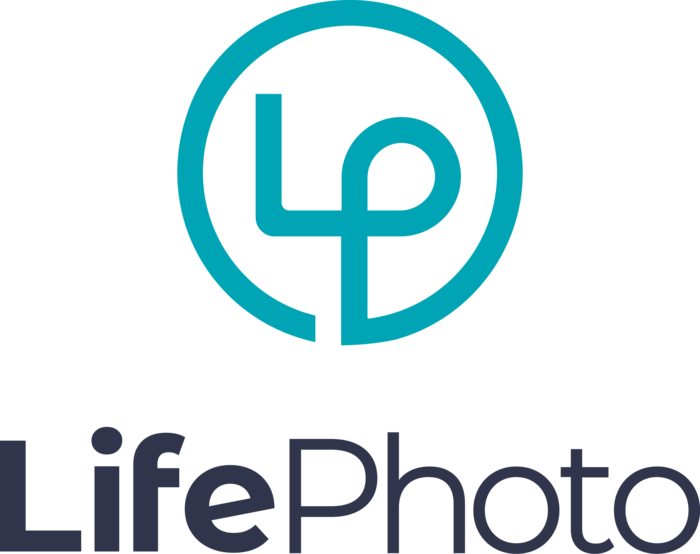 December 17, 2021 – Delafield: Planning is the kind of skill that only gets better with age, so the sooner you learn how to plan and organize, the better. That's why planners make such great gifts for kids and teens.
Digital planners may be all the rage currently, but plenty of people still prefer paper planners instead, and for good reasons.
Why not start off 2022 with an amazing new planner that will give you a fresh, organized start to your year? Planners also make great gifts!
There are so many different kinds of planners to choose from, all with different kinds of photography. With so many choices to pick from, you may want some help narrowing them down.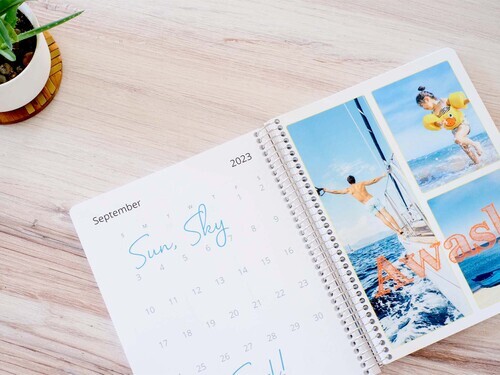 Read on to find 5 of the best picks for a 2022 planner that is sure to keep you feeling on top of things and organized.
1. Personalized Photography Planner
What are the best planners available? The kind that you get to design yourself using any pictures that you want!
At Life Photo, we make designing your personalized photo planner easy. Using our simple system online, you can personalize almost every aspect of your planner.
You get to choose all the details of your planner. You can pick the size of your planner, whether you want a vertical or horizontal layout, how many photos per page, and more.
These make some of the most thoughtful, best planners for families as well. These will bring joy and a smile to your family members' faces when they flip through the pages and revisit all the photo memories.
Photographs can boost your mood. So imagine the daily dose of warm and happy feelings that will come from seeing memories while also planning and organizing your day.
You can also make it an even more personal gift by writing captions for the photos you choose. You can write an inside joke, the date the picture was taken, or anything else that you think will make your loved ones feel good.
These make great tools for kids and teens too. Teaching your kids why you need a planner can be made fun by letting them choose how they want to decorate their planner. They can pick photos of their friends, favorite celebrities, or musicians.
The planner pages are printed on durable writing paper and come with the photos, background, and format of your choosing. These planners are bound to lay flat for easy note taking and can include over 150 photos.
2. Student Planner
No one needs a planner more than students! Between classes, homework, after-school activities, sports, and spending time with their friends, students are some of the most active people.
One of the best ways to juggle all that responsibility is with a planner made with them in mind. At Life Photo we have designed the perfect planner for busy students.
It will help students keep track of their homework assignments and projects for each subject and class. It will also remind them of due dates, extensions, extra credit opportunities, and extracurricular activities.
There are monthly calendar pages, weekly semester timetables, and pages for specific subjects to keep assignments organized.
Plus, you can choose to personalize your student planner if you want to!
3. Budget Planner
Managing your finances in your head can be difficult and inefficient. It's easy to mismanage or forget something when you are balancing payments, bills, spending money, several bank accounts, or loans.
A budget planner that was designed to keep your finances and savings in order is just the tool everyone needs to make their life easier.
This budget planner is designed to streamline your financial responsibilities. There are pages to help you keep track of financial goals, pages to track your savings, monthly budget planning pages, monthly calendar pages, and more.
You can use this planner to track your spending habits. This way, you can see where you spend the most money and where you can trim your spending to save more money.
There are also note pages included in the planner so you can jot down any information or notes that will be useful in keeping track of your finances.
4. Meal Planner
Keeping track of your diet doesn't have to feel like a chore!
A meal planner can help you manage and maintain your diet and meals in a fun way. Choose beautiful, personal photos to fill the pages with that bring a smile to your face and encourage you to stick to your diet goals.
You can include photos of past meals you have made, some of your favorite dishes, or even photos of recipe cards you have collected. It's also a great place to include photos from family dinners or dinner parties with your loved ones.
Our meal planner includes yearly and monthly calendar pages, note pages for journaling and keeping track of achievements and ideas, and weekly meal plan pages.
You can use these to keep track of calories, plan your weekly meals, organize your grocery shopping list, and jot down snack ideas.
5. Inspirational Planner
Put a personal touch on writing down your hopes, dreams, and goals with an inspirational planner.
You may not associate staying organized with being inspired, but the two are closely related ideas. The more you organize your dreams and plan steps towards your goals, the more you are inspired to achieve higher goals.
It can also be helpful to look back at past goals you have written down to see how far you have come over the last year. Be your own inspiration by acknowledging all your success!
Life Photo's inspirational planner allows you to choose the most inspiring photos you know and fill your planner with them. Write weekly or monthly goals and plans alongside photos that motivate you.
Encourage your growth with the gift of planning.
Pick Your Planner Today
Life Photo has the best planners for you to choose from. Start 2022 off right with any of the planners listed above to get your life organized in a fun, creative way.
Check out our weekly planners that combine your favorite photography with staying organized. Order your next planner today! Feel free to Email at info@lifephoto.com or call at 1-888-202-5472 for further discussion.
About LifePhoto: Lifephoto.com, an online digital photo gift store and photo sharing site is renowned as the Original photo day planner, photo day plan providers that are recommended by most of the people all the time. Lifephoto's photo sharing site is designed to give customers a great experience as they use their photos to create unique gifts.
Like us: https://www.facebook.com/lifephotodotcom/
Follow us: https://www.instagram.com/lifephotoplanners
Retweet us: https://twitter.com/photoprint
Subscribe us: https://www.youtube.com/user/Lifephotodotcom
Contact Detail:
Company Name: Life Photo
Contact Person: Media Relations
Email: Send Email
Phone No: +1-888-202-5472
Address: 3215 Golf Road #137,
City: Delafield
State: WI. 53018
Country: United States
Website Url: https://lifephoto.com


Source: www.PRExhibition.com