12/17/2021 – Belfast, Northern Ireland, UK: At Safety Protection Glasses our range of prescription safety glasses is always changing. We are constantly designing and launching new frames, so how do you know which ones are the best for you?
Below is a list of the best prescription safety glasses of 2022 so you can keep up to date with our changing range.
RX-15011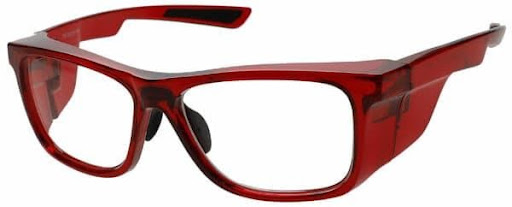 By far the best selling model in our prescription safety glasses range, the RX-15011 has been further developed to create new frame colours providing a brand new range for 2022.
Now in bright red, black and yellow and crystal clear to go along with the black and clear and black and navy original versions, this frame is hard to beat.
With its rectangular hipster look this TR-90 nylon frame provides excellent durability and adjustable nose pads this frame will fit most face shapes and head sizes.
RX-Q200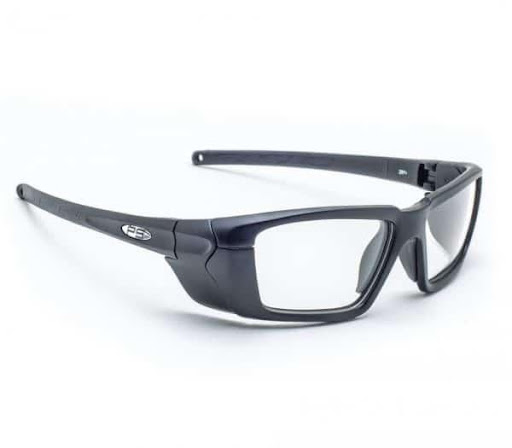 The RX-Q200 is part of our Q Series which also provides a larger and smaller version of this frame.
With its removable side shields and saddle bridge nose pad this is a unique and durable frame which meets all relevant safety standards.
The frame is constructed from TR-90 nylon and is also suitable for use as a high prescription frame.
The wrap around style frame provides excellent protection and also comes with rubber coated temple ends for your comfort.
RX-F10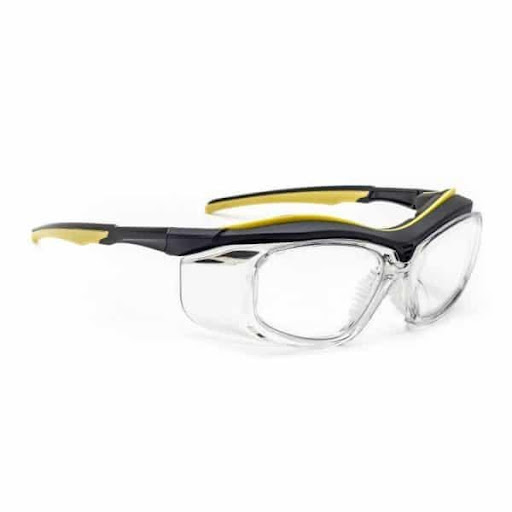 The RX-F10 is another frame which has been updated for 2022, with new colours providing this frame with a new lease of life.
With a flatter lens pocket for higher prescriptions, this frame is ideal if your prescription is +/- 3.00.
Constructed from TR-90 nylon, this frame features a perforated brow and nose guard allowing air to flow through the frame to reduce fogging.
This frame is available in colours including matte black / blue with black sides, matte black / yellow with clear sides or matte black / yellow with black sides.
The rubber temple ends help to keep this frame in place, while the built-in side shields will help keep your lateral eye area protected.
RX-17001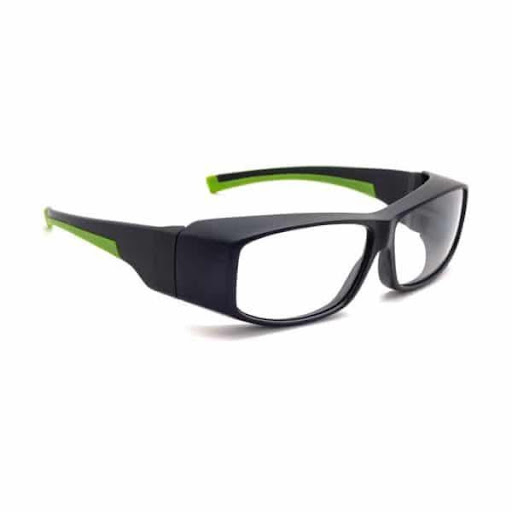 Part of our plastic safety glasses range the RX-17001 is a larger fit rectangular frame and best fits medium to large head sizes.
This frame has been designed with rubber green accent temple bars and comes with integrated side shields to provide you with the best protection available.
The larger lenses of this frame provide an increased viewing area so you can be sure to see what you are doing at work.
Commonly used as a fit over frame by those with smaller head sizes, this is a versatile and sleek safety frame.
All of our safety glasses come with single vision reading, single vision distance, bifocals and varifocals and can be purchased in a range of lens materials to suit your prescription and your individual needs. Colours and coatings are available as an addition should you require it.
If you need additional options for your safety glasses purchase, do not hesitate to contact our sales team who are best placed to advise you on what you might need for your industry. Get in touch at info@safetyprotectionglasses.com or call +44 2890 994 190 if you've any queries.
About Us: Safety Protection Glasses, your number one source for safety glasses. Safety Protection Glasses carries a wide variety of protective eyewear including; Laser Safety Glasses, Radiation Safety Glasses, X-ray glasses, Glassworking eyewear, Welding safety glasses, General safety, and Prescription eyewear. Safety Protection Glasses are one of the UK's largest safety protection glasses manufacturers partnered with Phillips Safety Products, we operate as their European partner. Using quality CNC edging facilities, we can offer the highest quality prescriptions in a variety of frames. We're dedicated to giving you the very best lenses and range of frames for your sector, with a focus on safety, dependability, and customer service.
Like us: https://www.facebook.com/SafetyProtectionGlasses/
Follow us: https://www.instagram.com/safetyprotectionglasses/ and https://www.pinterest.co.uk/SPGGlasses/
Subscribe us: https://www.youtube.com/channel/UC0J43ilfsQruKIOxqMQc0Gw/videos
Contact Detail:
Company Name: Safety Protection Glasses
Contact Person: Ryan Phillips
Email: Send Email
Phone No: +44 2890 994 190
Address: Unit 11, Agnes Street Industrial Estate, Belfast, BT13 1GB
State: Northern Ireland
Country: United Kingdom
Website Url: https://safetyprotectionglasses.com/


Source: www.PRExhibition.com