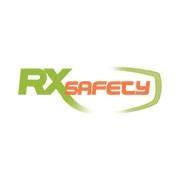 12/16/2021 – Middlesex, NJ: Right in time for the holiday, RX Safety adds to its already wide range of prescription safety glasses online. The new line of prescription safety glasses for the winter of 2022. Now, customers can get high-end, durable, frame styles for various working environments–all while protecting their safety and comfort. Learn more about our safety frame models T9559, T9603, T9538S, and T9730 below.

The T9559 prescription safety glasses have a cutting-edge frame design with new trendy colors, with built-in side panels for a wider range of eye and face protection. These safety frames meet ANSI Z87.1 and ANSI Z87+ high impact standards. They Come standard with silicone nose pads, rubber temple bars, as well as detachable rubberized foam brow guard for extra comfort. This frame fits both men and women, plus these prescription safety glasses come in several colors including clear black, clear neon green, clear teal, and clear pink.

The T9603 protective eyewear was designed for those who want extra protection from dust, water, or fine particulates. What's versatile about these safety glasses is that they feature a removable rubberized full sealing gasket for added protection against dust and other irritants during work. These prescription safety glasses meet all the ANSI ratings for impact resistance. These high-quality safety frames are available in the following colors orange with clear and black with clear which contribute to its sleek, polished look.

The T9538S Rx safety glasses are lightweight, classic, rectangular frame style. With innovative, removable side shield panels for an added layer of protection. These safety glasses meet the American national standards institute for safety standards, and are perfect for any work environment–for men and women. These safety glasses come in black, brown, and clear.

With the T9730 women's prescription safety glasses, you get the ultimate pair of safety glasses designed specifically for women. In a stylish and professional cat-eye frame, are perfect for any type of safety lens. They come with rubberized and adjustable nose pads for extreme comfort and are available in black and white, black and teal, and tortoise. Plus the T9730 women's safety glasses meet the national standard institute ANSI Z87+
With four distinct styles to choose from, here are some of the essential facts about these new prescription safety glasses:
With each style, customers are able to add their prescriptions. No matter if you have single vision, Bifocal, or progressive lenses. Plus you can add any type of lens coatings that you want to these safety glasses including, anti-reflective, anti-fog, and UV protection.
Each pair of glasses was thoughtfully designed to merge safety, comfort, and style. Oftentimes safety brands get ascribed to being dull and uncomfortable, however, each type of safety glasses considers the experience of the customer. In fact, all four safety glasses are lightweight, providing comfort for all-day use.
Each safety glass offers side shield protection, adding an additional safety layer for any work environment. Safety glasses T9538S have removable side shields, while the other remaining glasses have integrated side shields for ultimate leveling of protection.
The colors offered with each pair of glasses are trendy so customers can display their personal style, all while protecting their eyes.
To ensure durability, this collection of prescription safety glasses are made from high-quality TR-90 Nylon. Because of this, customers will be able to invest in a quality pair of safety glasses at affordable prices.
When it comes to safety, all frames are ANSI Z87+ high impact approved. This means they've been tested by the highest safety industry standards. If you have more questions about the ANSI Z87+ please go to their center faq page.
Lastly, these safety glasses can accommodate high prescriptions, providing our customers with more flexibility, as not all safety glasses can accommodate high prescriptions.
Again, at RX Safety, we are dedicated to delivering real solutions to real individuals. Our dedication to providing safe, lasting optical solutions has always been our goal. With Rx Safety, we service many individuals and companies, including our very own military, to deliver results for everyday eyewear needs.
Our new prescription safety glasses, T9559, T9603, T9538S, and T9730, are our continual efforts to meet our customer's needs and share in their achievements. Available on Rx Safety's online website, customers can purchase directly through the website or speak with a representative if they have any additional questions or concerns before purchasing. Our representatives are experienced, and thoughtful, and help provide our commitment to getting our customers the solutions they need.
About Us:
Rx Safety is an American manufacturer of affordable prescription safety glasses and performance eyewear. A family-owned and operated business, with a state-of-the-art digital ophthalmic lab and the online store providing affordable, top-of-the-line prescription safety glasses, sunglasses and performance eyewear on the market. All the safety glasses always meet or exceed the ANSI Z87+ standards for high impact, to be safe and secure while working in any kind of hazardous environment. Besides standard safety glasses, we offer a broad selection of prescription shooting and tactical glasses, prescription youth sports glasses, fishing and motorcycle glasses designed and tested to meet our high standards. As an authorized distributor of Wiley X, Bobster, ESS, and BodySpecs, Rx-Safety.com offers a full line of prescription safety glasses straight from the manufacturer at wholesale prices. Feel free to call at 732-356-1493 or email at service@rx-safety.com.
Like us: https://www.facebook.com/RxSafety/
Follow us: https://www.instagram.com/rx_safety/
Subscribe us: https://www.youtube.com/user/RXSafetyVideos/
Retweet us: https://twitter.com/RXSafetyEyewear/
Contact Detail:
Company Name: RX Safety Glasses
Contact Person: Ryan Phillips
Email: Send Email
Address: 123 Lincoln Blvd, Middlesex
State: NJ 08846
Country: United States
Website Url: https://rx-safety.com/


Source: www.PRExhibition.com