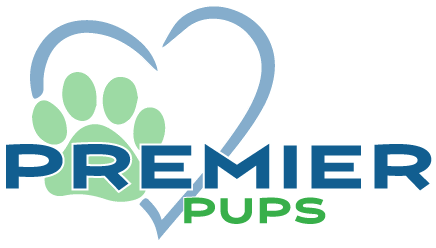 Premier Pups in search of the perfect home for young dogs
01/07/2021 – Johnstown, Ohio: It's the perfect time to bring home a brand new furry friend. Despite the ups and downs that we have experienced last year, we should all strive to start the New Year with a positive step forward. What better way to do that than with a sweet new pup? Based out of Johnstown, Ohio Premier Pups is a private adoption company that is looking forward to giving the family members the Premier experience.
"We purchased "Delilah," now known as Phoebe, seven months ago from Premier Pups," says Premier Pups customer Wende Jourdan. "We had never purchased a dog online before and were very hesitant to do so, but after reading all of the reviews we decided to just go for it. We are so glad that we did! Phoebe's first vet visit confirmed that our instincts about Premier Pups were accurate. She continues to be incredibly healthy and happy, and is loved beyond measure."
Premier Pups is having beautiful Yorkie Poo Puppies available for adoption. A mix between a Yorkshire Terrier and a Toy Poodle, Yorkie Poos are well-tempered small dogs who love spending time with their owners. They are a great choice for first time dog owners who want to own an adaptable and easily trained dog.
"This fun loving and loyal puppy makes the perfect companion for any person or family that can be with them much of the time," say the canine experts at Premier Pups. "They make an excellent pet for seniors or those who are retired. They can easily thrive in any environment whether in a big home or an apartment. Their low-maintenance needs and sweet personalities make them a favorite with many pet owners."
The puppies are carefully chosen from reputable breeders across Ohio. All breeders are USDA certified and raise the puppies in a healthy environment, where their physical and emotional needs are met. The health, well-being, and temperament of the puppies is extremely important, and the team at Premier Pups works hard to meet these needs.
Looking to bring a new Yorkie Poo puppy into the home, then partner up with Premier Pups! The team is always ready to help every step of the adoption process. They're invested in the physical and mental wellness of their puppies. Put the trust into a company that cares.
Puppies in the release are available for a limited amount of time. However, Premier Pups strives to find the right puppy along with having many options to choose from. Contact Premier Pups today and start the journey to finding the perfect dog!
About Us:
Premier Pups appreciates and celebrates the difference puppies can make in the quality of one's life. It is more than just selling puppies, it is about the entire experience, from start to finish. Premier Pups carefully selects and develops the network of breeders and coaches the clients on how to properly get their puppy settled into their new home. Premier Pups' mission is to deliver the nation's premier puppy adoption experience.
Contact Detail:
Company Name: Premier Pups
Contact Person: Media Relations
Email: Send Email
Phone No: +1 740-809-3074
Address: 13298 Miller Road Johnstown, OH 43031
Country: United States
Website Url: https://premierpups.com/


Source: www.PRExhibition.com